DESCRIPTION
This 18kt yellow gold bracelet is part of our Memory Knot collection. This beautiful piece is handcrafted in 18kt yellow gold using our distinctive woven gold method and highlighted with a small gold ring encasing a 2mm VS quality white diamond.
Use this bracelet to transform a special memory into a wearable piece of Art.
DETAILS
Length Small 15.5cm, Medium 16.5cm, Large 18cm
18k gold, colour G/H VS 0.03crt diamond 
Expertly handcrafted in-house by our team of skilled artisans using Rina Tairo's specialist crafting techniques...
Expertly handcrafted in-house by our team of skilled artisans using Rina Tairo's specialist crafting techniques–developed through over 30 years of true innovation. Rina Tairo's intricate pieces showcase the ultimate luxury for those with a passion for design and artistry.
Made in the United Kingdom.
Delivery & Returns
We are proud to offer complimentary guaranteed worldwide delivery to all of our customers via a trackable courier service such as DHL.
For items that are in stock, we aim to ensure all orders are dispatched within 1-7 working days. If you require your item by a certain date please feel free to contact us and we will do our best to meet your deadline/request.
You may return or exchange all mainline products ordered on our online boutique within 14 days of receipt of the jewellery.
Please visit Shipping and Handling for further information.
Gift Wrapping 
All Rina Tairo items are beautifully gift wrapped in our signature packaging. 
If you would like a personalised message included with your purchase or if you have any other personalised request please include the details within the "Special Instructions" section at checkout and we will do our best to accommodate your wishes and ensure a meaningful unboxing experience.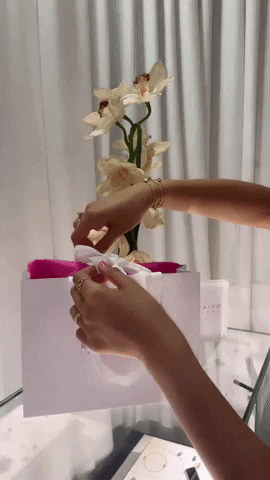 Care Instructions
Rina Tairo Jewellery is meticulously handcrafted in the United Kingdom by our team of expert artisans, created with attention to detail and delicate accuracy using only the earth's finest materials. We cherish each piece that leaves our workshop and we hope that you will treat your chosen pieces with the same love and care that went into bringing them to you. 
To keep your Rina Tairo Jewellery beautiful for many years to come, please remove our rings when washing your hands or when using abrasive chemicals that can damage precious metals and stones. Please limit contact with abrasive surfaces, as this may cause the appearance of unintentional surface scratches. Please also store your Rina Tairo Jewellery in the provided packaging and not in direct contact with other jewellery to avoid abrasion.
Rina Tairo Care
If any problems are ever to occur to your cherished pieces we are proud to provide assistance and care for all of our creations. We are always happy to be reunited with old pieces for maintenance/polishing/cleaning and in the majority of cases this is a complimentary service at no cost to the owner(with the exception of pieces that require replacement stones etc to be sourced)
Simply contact us and we will be happy to assist you.